Isu-Isu Berkaitan Pluralisme Agama di Malaysia: Suatu Analisis Awal
Keywords:
Faith Issues in Malaysia, Religious Pluralism, Current Issues in Malaysia, Ideological attacks, External Purity
Abstract
Abstrak:
Pada pasca modernisasi ini, terdapat pelbagai pemikiran baharu yang muncul dengan pelbagai ideologi yang dibawa seperti pluralisme agama. Pluralisme agama merupakan sebuah ideologi yang disebarkan di banyak negara termasuklah Malaysia. Pluralisme agama sangat berbahaya kerana ianya sebuah serangan ideologi yang menyerang pemikiran umat manusia dalam mengubah pegangan seseorang bahkan ianya membawa kepada kekeliruan terhadap kefahaman beragama dan memanipulasi sifat kepelbagaian beragama. Maka, perkara tersebut dianggap bakal menggugat pemikiran dan akidah sebenar seseorang khususnya buat penganut agama Islam. Terdapat pelbagai isu di Malaysia yang dikatakan bahawa ianya mempunyai kaitan dengan penyebaran fahaman pluralisme agama. Objektif kajian ini adalah untuk mengenalpasti isu-isu yang timbul yang dikaitkan dengan pluralisme agama di Malaysia. Objektif kedua, kajian ini juga akan membuat analisis awal terhadap permasalahan yang timbul melalui isu-isu pluralisme agama di Malaysia dengan mengaitkannya dengan dasar yang dibawa oleh pluralisme agama itu sendiri. Kajian ini akan menggunakan kaedah penyelidikan kualitatif dan lebih menfokuskan pengumpulan maklumat berdasarkan resensi kepustakaan. Artikel ini merumuskan dan mendapati bahawa banyak isu-isu yang timbul di Malaysia mempunyai kaitan dengan dasar yang dibawa oleh pluralisme agama. Tambahan pula, kajian ini telah membuat analisa awal bahawa isu-isu ini mempunyai unsur-unsur yang diperjuangkan oleh fahaman pluralisme agama dan ianya bercanggah dengan ajaran akidah Ahl al-Sunnah wa al-Jama'ah yang menjadi pegangan majoriti umat islam di Malaysia. Perbahasan ini amat penting supaya setiap isu yang timbul selepas ini perlulah diteliti dan dikaji sama ada ianya mempunyai perjuangan terhadap dasar yang dibawa oleh fahaman pluralisme agama. Selain itu, kajian ini penting untuk mengenalpasti dasar-dasar yang dibawa oleh pluralisme agama itu sendiri dan mengaitkannya terhadap sesebuah isu yang timbul demi untuk membanteras ia daripada terus disebarkan melalui sesebuah organisasi ataupun gerakan di Malaysia meskipun ianya berlindung di sebalik "kemurnian luaran".
Kata kunci: Isu Akidah di Malaysia; Fahaman Pluralisme Agama; Isu-isu Semasa Pemikiran Islam; Serangan ideologi; Kemurnian Luaran
Abstract:
Numerous new ideas are emerging as a result of post-modernism, along with various ideologies such as religious pluralism. Many countries, including Malaysia, has seen the dissemination of the religious pluralism ideology. Religious pluralism is extremely hazardous since it is an ideological attack that seeks to change one's ideas by attacking one's reasoning. In fact, it leads to confusion over religious understanding and manipulates the nature of religious diversity. As a result, the subject is seen as a threat to a person's real views and values, particularly for Muslims. In Malaysia, there are a number of difficulties that are said to be linked to the growth of religious diversity. The objective of this study is to identify the emerging issues associated with religious pluralism in Malaysia. The second objective of this study is to conduct a preliminary analysis of the difficulties that occur as a result of religious pluralism in Malaysia by comparing them to the policies that are brought about by religious pluralism. This research will employ qualitative research methodologies and will place a greater emphasis on data collecting based on literature reviews. This article concludes that the religious pluralism has ideological relevance in many of the issues that arise in Malaysia. Furthermore, our research has found that these issues contain components that are promoted by religious pluralism and contradict the teachings of the Ahl al-Sunnah wa al-Jama'ah, which are held by the majority of Muslims in Malaysia. This argument is critical because any issue that occurs need to be reviewed and studied to see if it conflicts with the policy brought about by the concept of religious diversity. This research is also necessary to identify the policies brought about by religious diversity which aims to prevent it from spreading through an organisation or movement in Malaysia despite being cloaked in "exterior purity."
Keywords: Faith Issues in Malaysia; Religious Pluralism; Contemporary Issues in Islamic Thought; Ideological attacks; Exterior Purity
Downloads
Download data is not yet available.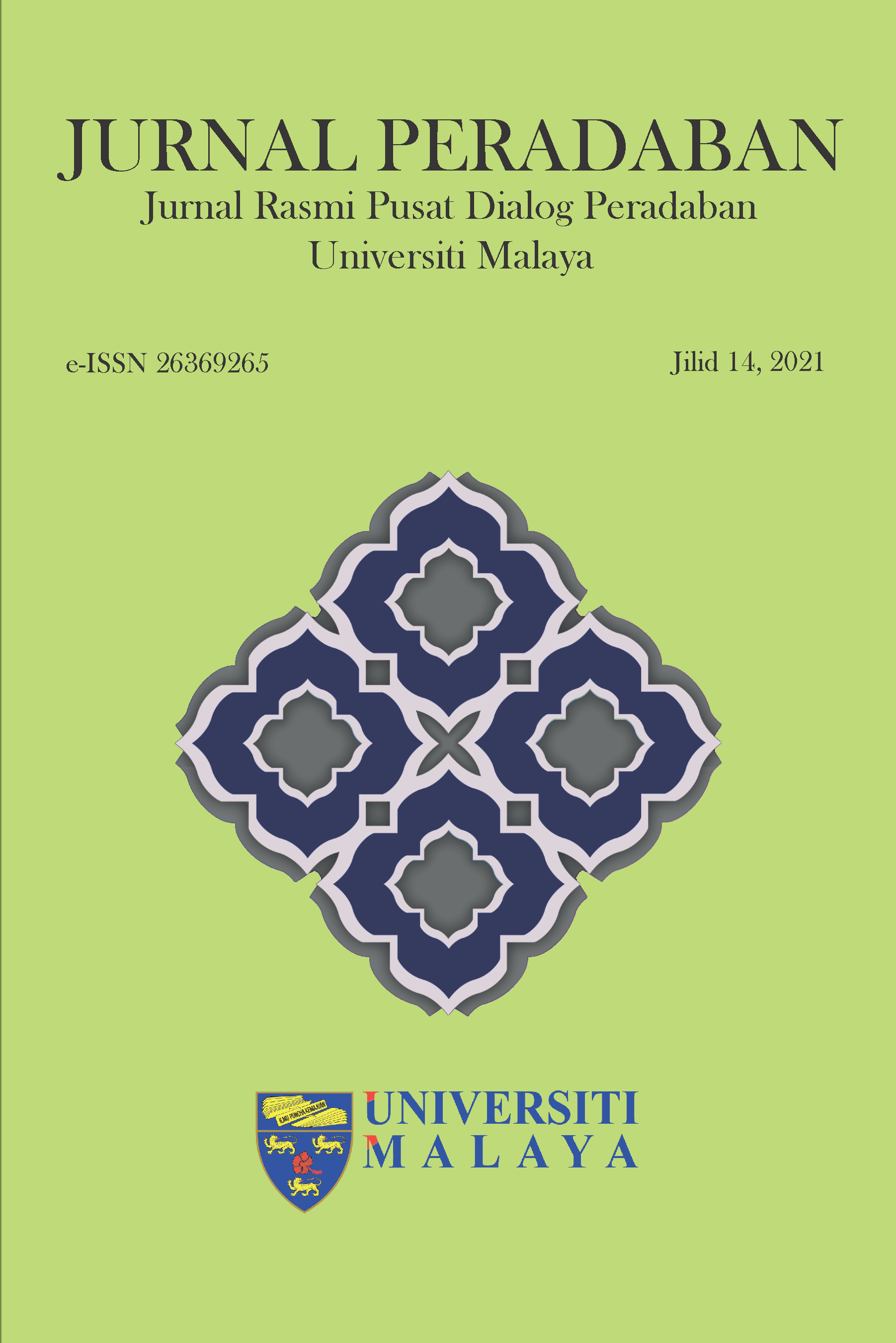 Downloads