Awal Peradaban Masyarakat Iban Di Tembawai Tampun Juah: Satu Penelitian Awal
Keywords:
Origin, Dayak, Iban, Tembawai Tampun Juah, Sarawak
Abstract
Abstrak:
Tiada sumber yang jelas darimana asal usul masyarakat Iban, akan tetapi melalui tradisi lisan yang diwariskan serta diturunkan selama beberapa generasi mempercayai bahawa kewujudan dan asal usul masyarakat Iban adalah bermula di sebuah tempat yang disebut sebagai Tembawai Tampun Juah iaitu peradaban Dayak yang gah terletak di daerah Sanggau, Kalimantan Barat. Mereka meyakini bahawa nenek moyang mereka dahulu pernah hidup aman dan damai bersama dengan Urang Panggau (orang kayangan) dan Petara (tuhan) sebelum berlakunya konflik yang akhirnya menyebabkan manusia berpisah dengan tuhan. Perpisahan tersebut telah menyaksikan migrasi awal masyarakat Iban ke seluruh pelusuk negeri Sarawak lalu membentuk kebudayaan dan identiti tersendiri. Oleh itu, artikel ini merupakan satu penelitian awal mengenai kewujudan penempatan sebuah ketamadunan masyarakat Iban di Tembawai Tampun Juah berdasarkan kepada perspektif sumber lisan (Collective Memory), beberapa bahan rujukan skunder yang relevan dan pemerhatian awal arkeologi. Berdasarkan kepada data mendapati bahawa kawasan Tembawai Tampun Juah menjadi legenda yang kekal signifikan dalam budaya masyarakat Iban. Walaupun, tidak meninggalkan artifak atau tapak secara zahirnya, namun saban tahun menjelang perayaan Gawai Dayak, Tembawai Tampun Juah yang terletak di hulu Kampung Segumon Kecamatan, Sekayam, Kalimantan menerima kunjungan masyarakat Dayak Iban yang pelbagai dari seluruh penjuru Sarawak, Sabah, Brunei dan Indonesia untuk meraikan dan menghayati sejarah dan cerita di Tembawai Tampun Juah.
Kata kunci:Asal Usul; Dayak; Iban; Tembawai Tampun Juah; Sarawak
Abstract
There are no clear sources explaining the origin of the Iban. However, through writings of the traditions inherited by several generations, it is believed that the existence of Iban started in a place known as Tembawai Tampun Juah, which was once regarded as a mighty civilisation situated in the district of Sanggau, West Kalimantan. It was found that once, the Iban lived together with Urang Panggau (Divine beings) and Petara (Gods) before conflict occurred, resulting in the separation between Gods and humans. The separation has caused the early Iban migration to every corner of the state of Sarawak. Therefore, they formed their own identity and downriver culture to be their main foundation. Therefore, this article is part of a series of an early study regarding the existence of the legendary settlement of the Iban in Tembawai Tampun Juah by referring to the perspective of written sources (collective memory), multiple relevant secondary references and early archaeological observation. The findings have discovered the location of Tembawai Tampun Juah as a permanent prehistorical site that is significant to the Iban. Although the site does not leave any artefacts or a definitive location every year during the Gawai Dayak celebration, Tembawai Tampun Juah situated on the far end of Kampung Segumon Kecamatan, Sekayam, Kalimantan receive visitors of Dayak Iban from various places all over Sarawak, Sabah, Brunei and Indonesia to celebrate and appreciate the history and lore at Tampun Juah.
Keywords: Origin; Dayak; Iban; Tembawai Tampun Juah; Sarawak
Downloads
Download data is not yet available.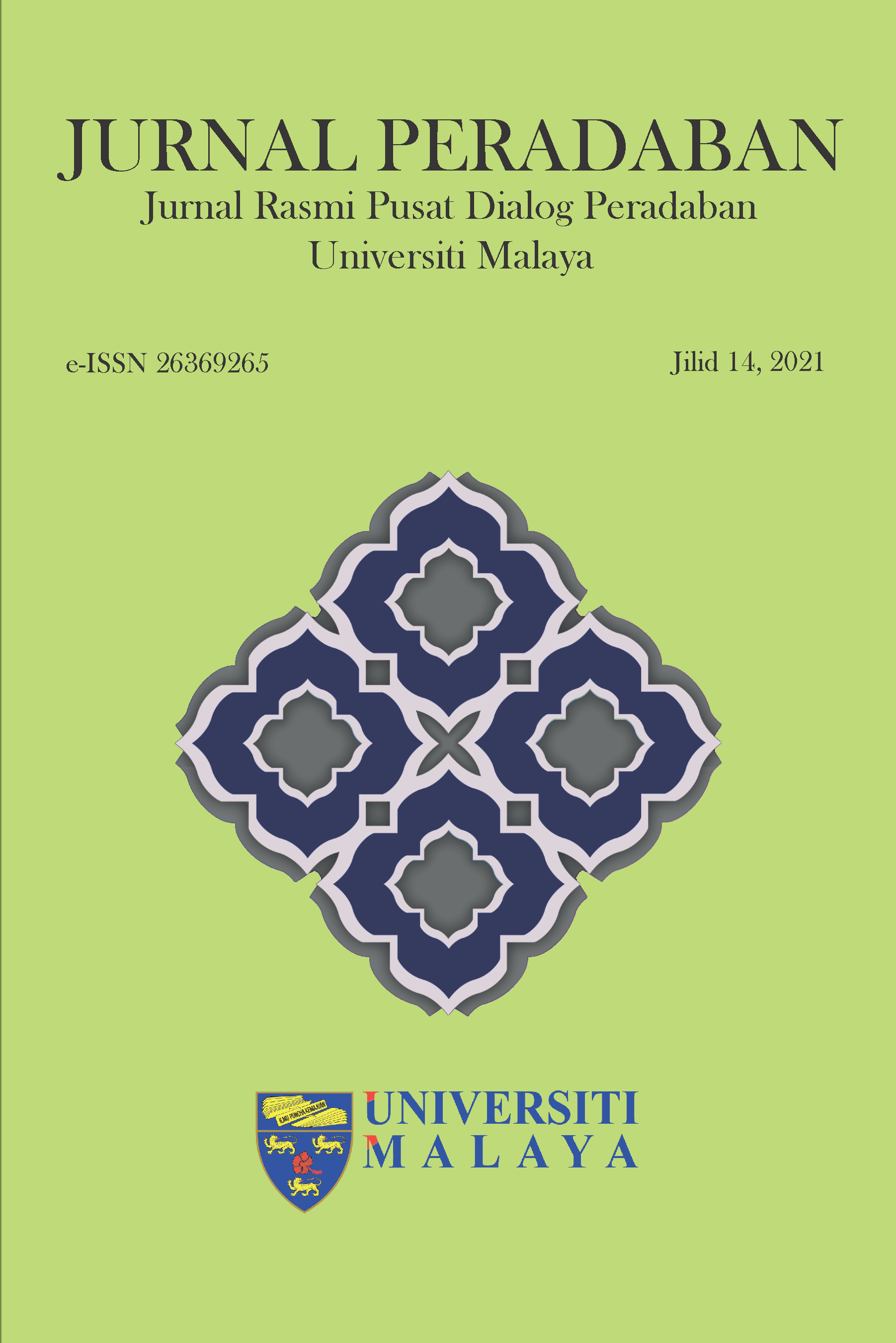 Downloads